Product
Specialist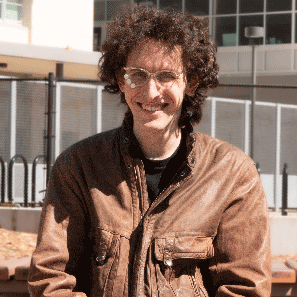 Are you looking for a up-beat and informed host to demonstrate your audio technology?
I have a proven skill set for promoting your audio technology.
Trade Show Hosting
For 5+ years I have presented at The NAMM Show, the San Francisco Music Tech Expo, and countless smaller events. My product knowlege and upbeat attitude has shown well on camera with large media outlets such as Futrue Music and Sonic State.
Promotion and Media Coverage
My networking and promotion work has landed media coverage from Pro Synth Network, Noir Et Blanc Vie, Espen Kraft, and OORA, among others.
Podcasting
I have hosted 13 podcast episodes, and have been a guest on prominent audio tech channels such as BBoy Tech Report, Ranzee's Synth Geekery, and Gear Dive Jam.
__________________________________
If you are interested in hiring me for any of these services, contact me with this link.